The page may not load correctly.
Discounts for Dr.Weblings
For schools

Up to 200 PCs

Over 200 PCs

For universities — up to 65% off

For healthcare organisations — up to 65% off
Dr.Web for educational institutions
For colleges, universities, and public libraries
65% off
upon annual renewal
Education discounts cannot be combined with any other discounts.
Discounts are only available for Dr.Web Enterprise Security Suite — no discounts are available for Dr.Web bundles and utilities.
Buy online for up to 250 PCs/50 servers
Fill out the order form. A link to the Dr.Web eStore, where you will be able to purchase a license at a discount, will be sent to your email address.
Buy from partners
Submit your completed application to the partner along with a copy of your license to engage in educational activities.
Need to protect more than 250 PCs/devices or 25 servers?
Dr.Web bundles
for preschool, primary, secondary, and post-secondary educational institutions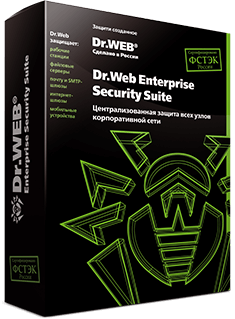 Maximally low price
Protection from unwanted Internet sites
From 30 EUR

© Doctor Web
2003 — 2022
Doctor Web is a Russian cybersecurity company focused on threat detection, prevention and response technologies.